Race Walking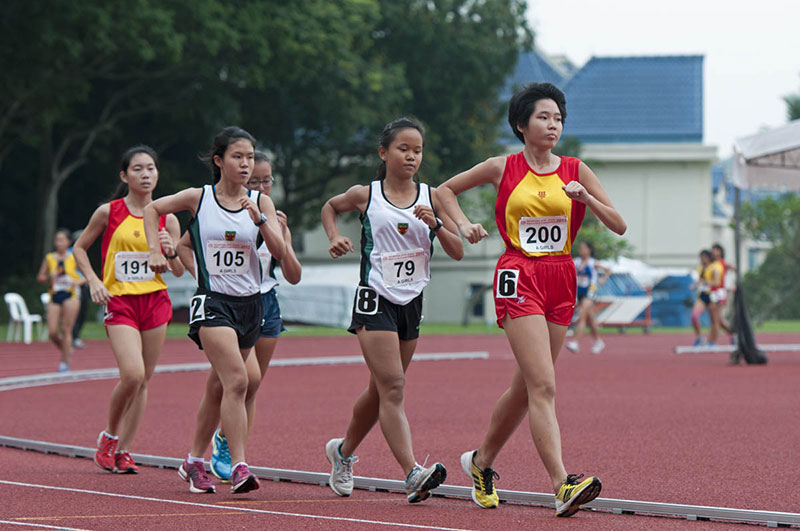 Race walking is a long-distance discipline within the sport of athletics. Race walking is an event contested in all levels of the sport of track & field, from youth athletics up to and including the Olympic Games. Race walking combines the endurance of the long distance runner with the attention to technique of a hurdler or shot putter. Producing less impact, this technically demanding event continues to grow in popularity across the younger and older age groups for its fitness and competitive aspects. Although it is a foot race, it is different from running in that one foot must appear to be in contact with the ground at all times. This is assessed by race judges. Typically held on either roads or on running tracks, common distances vary from 3000 metres (1.8 mi) up to 100 kilometres (62.1 mi).
There are two racewalking distances contested at the Summer Olympics: the 20 kilometres race walk (men and women) and 50 kilometres race walk (men only). Both are held as road events. The biennial IAAF World Championships in Athletics also features these three events, in addition to a 50 km walk for women. The IAAF World Race Walking Cup, first held in 1961, is a stand-alone global competition for the discipline and it has 10 kilometres race walks for junior athletes, in addition to the Olympic-standard events.
Walking races held in India are: indiarunning.com/walking
Rules: The rules that govern racewalking are:
The first dictates that the athlete's back toe cannot leave the ground until the heel of the front foot has touched. Violation of this rule is known as loss of contact.
The second rule requires that the supporting leg must straighten from the point of contact with the ground and remain straightened until the body passes directly over it.
Race walking judges can caution competitors who push the envelope a touch too far by showing them a yellow paddle. The same judge cannot give a walker the second caution. When a walker clearly fails to comply with the walking rules the judge sends a red card to the chief judge. Three red cards, from three different judges, will result in a competitor's disqualification.
Additionally, the chief judge can disqualify an athlete inside the stadium (or in the final 100 meters of a race that takes place solely on a track or on a road course) if the competitor clearly violates the walking rules, even if the competitor has not accumulated any red cards.