Panama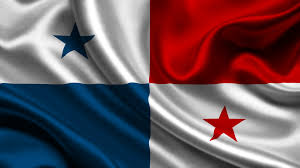 Geography:The southernmost of the Central American nations, Panama is south of Costa Rica and north of Colombia. The Panama Canal bisects the isthmus at its narrowest and lowest point, allowing passage from the Caribbean Sea to the Pacific Ocean. Panama is slightly smaller than South Carolina. It is marked by a chain of mountains in the west, moderate hills in the interior, and a low range on the east coast. There are extensive forests in the fertile Caribbean area.
Government :Constitutional democracy.
History: Explored by Columbus in 1502 and by Balboa in 1513, Panama was the principal shipping point to and from South and Central America in colonial days. In 1821, when Central America revolted against Spain, Panama joined Colombia, which had already declared its independence. For the next 82 years, Panama attempted unsuccessfully to break away from Colombia. Between 1850 and 1900 Panama had 40 administrations, 50 riots, 5 attempted secessions, and 13 U.S. interventions. After a U.S. proposal for canal rights over the narrow isthmus was rejected by Colombia, Panama proclaimed its independence with U.S. backing in 1903. For canal rights in perpetuity, the U.S. paid Panama $10 million and agreed to pay $250,000 each year, which was increased to $430,000 in 1933 and to $1,930,000 in 1955. In exchange, the U.S. got the Canal Zone—a 10-mile-wide strip across the isthmus—and considerable influence in Panama's affairs. On Sept. 7, 1977, Gen. Omar Torrijos Herrera and President Jimmy Carter signed treaties giving Panama gradual control of the canal, phasing out U.S. military bases, and guaranteeing the canal's neutrality.
National name: República de Panamá Languages: Spanish (official), English 14%, many bilingual Ethnicity/race: mestizo 70%, Amerindian and mixed (West Indian) 14%, white 10%, Amerindian 6% Religions: Roman Catholic 85%, Protestant 15% Literacy rate: 94.1% (2010 est.) Economic summary:GDP/PPP (2013 est.): $61.54 billion; per capita $16,500. Real growth rate: 7.5%. Inflation:4.1%. Unemployment: 4.5%.Arable land: 7.16%.Agriculture: bananas, rice, corn, coffee, sugarcane, vegetables; livestock; shrimp.Labor force: 1.54 million; note: shortage of skilled labor, but an oversupply of unskilled labor (2013 est.); agriculture 17%, industry 18.6%, services 64.4% (2009 est.). Industries:construction, brewing, cement and other construction materials, sugar milling.Natural resources: copper, mahogany forests, shrimp, hydropower. Exports: $18.87 billion (2013 est.): gold, bananas, shrimp, sugar, iron and steel waste, pineapples, watermelons. Imports: $26.61 billion (2013 est.): fuel products, medicines, vehicles, iron and steel rods, cellular phones.Major trading partners: U.S., Sweden, Netherlands, Costa Rica, Mexico, Canada, China, Italy (2012). Communications: Telephones: main lines in use: 640,000 (2012); mobile cellular: 6.77 million (2012). Radio broadcast stations: AM 80, FM 44, shortwave 0 (2007).Radios: 815,000 (2007).Television broadcast stations: 38 (including repeaters) (2007). Televisions:510,000 (1997). Internet Service Providers (ISPs):11,022 (2012). Internet users:959,800 (2009). Transportation: Railways:total: 76 km (2008). Highways:total 15,137 km; paved: 6,351 km; unpaved: 8,786 km (2010).Waterways: 800 km navigable by shallow draft vessels; 82 km Panama Canal (2011). Ports and harbors: Balboa, Cristobal, Colon. Airports: 117 (2013). International disputes: none.
पनामा, जिसका औपचारिक नाम पनामा गणतंत्र (स्पेनी: República de Panamá, रेपुब्लिका पानामा) है, मध्य अमेरिका का सबसे दक्षिणतम राष्ट्र है। यह पनामा भूडमरु पर स्थित है जो उत्तर अमेरिका औरदक्षिण अमेरिका के दो महाद्वीपों को धरती की एक पतले डमरू से जोड़ता है। इसके उत्तरपश्चिम में कोस्टा रीका, दक्षिणपूर्व में कोलम्बिया, दक्षिण में प्रशांत महासागर और पूर्व में कैरिबियाई समुद्र है जो अंध महासागर का एक भाग है। पनामा की राजधानी का नाम पनामा नगर है (स्पेनी में Ciudad de Panama, "सियुदाद दे पानामा")। पनामा की जनसंख्या २०१० में ३४,०५,८१३ थी और इसका क्षेत्रफल ७५,५१७ वर्ग किमी है।
पनामा स्पेन का उपनिवेश हुआ करता था लेकिन सन् १८२१ में स्पेन से नाता तोड़कर वह नुएवा ग्रानादा (Nueva Granada), एकुआदोर और वेनेज़ुएला के साथ एक "ग्रान कोलम्बिया" नाम के संघ में शामिल हो गया। यह संघ १८३० में टूट गया। नुएवा ग्रानादा एक ही राष्ट्र में जुड़े रहे और इसने अपना नाम बदलकर कोलम्बिया रख लिया। बीसवी सदी के आरम्भ में संयुक्त राज्य अमेरिका पनामा के क्षेत्र में से पनामा नहरबनाना चाहता था, क्योंकि इस से अमेरिका के पूर्वी और पश्चिमी तटों के बीच में समुद्री यातायात को बहुत बड़ा फ़ायदा होने वाला था। अमेरिका के उकसाने पर पनामा में कोलम्बिया से अलगाववाद की लहर उठी और १९०३ में पनामा कोलम्बिया से अलग होकर एक स्वतन्त्र राष्ट्र बन गया। अमेरिकी सेना के अभियंताओं ने १९०४ और १९१४ के बीच में खुदाई कर के पनामा नहर तैयार कर दी, लेकिन अमेरिका और पनामा के समझौते के अंतर्गत इस नाहर पर अमेरिका का नियंत्रण रहा। यह बात पनामा को खटकती रही और वह अमेरिका से नहर के क्षेत्र की वापसी की मांग करता रहा। १९७७ में अमेरिका इस नाहर को २०वी शताब्दी के अंत तक पनामा को वापस करने के लिए राज़ी हो गया।
भूगोल
मध्य अमेरिका का भूभाग अधिकतर उत्तर-दक्षिण दिशा में चलता है, लेकिन पनामा के क्षेत्र में यह मुड़कर लगभग पूर्व-पश्चिम दिशा में चलता है। पनामा के मध्य में एक पहाड़ों की शृंखला है जिसके सुदूर पश्चिमी भाग में ३,४७४ मीटर की ऊँचाई पर पनामा का सबसे ऊँचा स्थान, वोल्कान बारू (Volcán Barú) नाम का ज्वालामुखी स्थित है। क्योंकि पनामा की चौड़ाई कम है इसलिए साफ़ दिनों में इस ज्वालामुखी के शिखर से प्रशांत महासागर और कैरिबियाई समुद्र दोनों ही नज़र आ जाते हैं। पनामा के सुदूर पूर्व में दारीएन दरार (Tapón del Darién) नाम का वनों और दलदलों से भरा हुआ एक क्षेत्र है जो पनामा को कोलम्बिया से बांटता है। यह इलाक़ा बहुत ही कठिन है और इसे पार करना बहुत खतरनाक माना जाता है।