Libya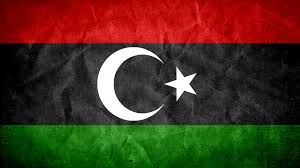 Geography: Libya stretches along the northeast coast of Africa between Tunisia and Algeria on the west and Egypt on the east; to the south are the Sudan, Chad, and Niger. It is one-sixth larger than Alaska. Much of the country lies within the Sahara. Along the Mediterranean coast and farther inland is arable plateau land.
Government: Military dictatorship.
History: The first inhabitants of Libya were Berber tribes. In the 7th century B.C., Phoenicians colonized the eastern section of Libya, called Cyrenaica, and Greeks colonized the western portion, called Tripolitania. Tripolitania was for a time under Carthaginian control. It became part of the Roman Empire from 46 B.C. to A.D. 436, after which it was sacked by the Vandals. Cyrenaica belonged to the Roman Empire from the 1st century B.C. until its decline, after which it was invaded by Arab forces in 642. Beginning in the 16th century, both Tripolitania and Cyrenaica nominally became part of the Ottoman Empire. Tripolitania was one of the outposts for the Barbary pirates who raided Mediterranean merchant ships or required them to pay tribute. In 1801, the pasha of Tripoli raised the price of tribute, which led to the Tripolitan war with the United States. When the peace treaty was signed on June 4, 1805, U.S. ships no longer had to pay tribute to Tripoli. Following the outbreak of hostilities between Italy and Turkey in 1911, Italian troops occupied Tripoli. Libyans continued to fight the Italians until 1914, by which time Italy controlled most of the land. Italy formally united Tripolitania and Cyrenaica in 1934 as the colony of Libya. Libya was the scene of much desert fighting during World War II. After the fall of Tripoli on Jan. 23, 1943, it came under Allied administration. In 1949, the UN voted that Libya should become independent, and in 1951 it became the United Kingdom of Libya. Oil was discovered in the impoverished country in 1958 and eventually transformed its economy.
Capital: Tripoli,Languages: Arabic (official), Italian, English (all widely understood in the major cities); Berber (Nafusi, Ghadamis, Suknah, Awjilah, Tamasheq) Ethnicity/race: Berber and Arab 97%, Greeks, Maltese, Italians, Egyptians, Pakistanis, Turks, Indians, Tunisians Religion: Muslim (official; virtually all Sunni) 96.6%, Christian 2.7%, Buddhist 0.3%, Hindu National Holiday: Revolution Day, September 1 Literacy rate: 89.5% (2010 est.) Economic summary: GDP/PPP(2013 est.): $73.6 billion; per capita $11,300. Real growth rate: -5.1%.Inflation: 3.2%. Unemployment:30% (2004 est.). Arable land: .99%. Agriculture: wheat, barley, olives, dates, citrus, vegetables, peanuts, soybeans; cattle. Labor force: 1.644 million; agriculture 17%, industry 23%, services 59% (2013 est.). Industries: petroleum, iron and steel, food processing, textiles, handicrafts, cement. Natural resources:petroleum, natural gas, gypsum. Exports: $38.45 billion (2013 est.): crude oil, refined petroleum products, natural gas. Imports: $27.13 billion (2013 est.): machinery, transport equipment, semi-finished goods, food, consumer products. Major trading partners: China, Italy, Germany, Spain, Turkey, France, China, Tunisia, Egypt, Syria, South Korea (2012). Communications: Telephones: main lines in use: 814,000 million (2012); mobile cellular: 9.59 million (2012). Broadcast media: state-funded and private TV stations; some provinces operate local TV stations; pan-Arab satellite TV stations are available; state-funded radio (2012) . Internet Service Providers (ISPs): 17,926 (2012). Internet users: 353,900 (2009). Transportation: Railways: 0 km.Roadways: total: 100,024 km; paved :57,521490 km; unpaved: 42,810 km (1999 est.). Waterways: none. Ports and terminals: Marsa al Burayqah (Marsa el Brega), Tripoli. Airports:146 (2013) International disputes: dormant disputes include Libyan claims of about 32,000 sq km still reflected on its maps of southeastern Algeria and the FLN's assertions of a claim to Chirac Pastures in southeastern Morocco; various Chadian rebels from the Aozou region reside in southern Libya.
राजधानी: ट्रिपली,
लीबिया (अरबी: ليبيا‎), आधिकारिक तौर पर 'महान समाजवादी जनवादी लिबियाई अरब जम्हूरिया' (अरबी: الجماهيرية العربية الليبية الشعبية الإشتراكية العظمى ‎‎ Al-Jamāhīriyyah al-ʿArabiyyah al-Lībiyyah aš-Šaʿbiyyah al-Ištirākiyyah al-ʿUẓmā), उत्तरी अफ़्रीका में स्थित एक देश है। इसकी सीमाएं उत्तर में भूमध्य सागर, पूर्व में मिस्र, उत्तरपूर्व में सूडान, दक्षिण में चाड व नाइजर और पश्चिम मेंअल्जीरिया और ट्यूनीशिया से मिलती है।करीबन १,८००,०० वर्ग किमी (६९४,९८४ वर्ग मील) क्षेत्रफल वाला यह देश, जिसका ९० प्रतिशत हिस्सा मरुस्थल है, अफ़्रीका का चौथा और दुनिया का १७ वां बड़ा देश है। देश की ५७ लाख की आबादी में से १७ लाख राजधानी त्रिपोली में निवास करती है। सकल घरेलू उत्पाद के लिहाज से यह इक्वीटोरियल गिनी के बाद अफ्रीका का दूसरा समृद्ध देश है। इसके पीछे मुख्य कारण विपुल तेल भंडार और कम जनसंख्या है।लीबिया १९५१ मे आजाद हुआ था एवं इस्क नाम 'युनाइटेड लीबियन किंगडम' (अंग्रेज़ी: United Libyan Kingdom) रखा गया। जिसका नाम १९६३ मे 'किंगडम आफ लीबिया' (अंग्रेज़ी: Kingdom of Libya) हो गया। १९६९ के तख्ता-पलट के बाद इस देश का नाम 'लिबियन अरब रिपब्लिक' रखा गया। १९७७ में इसका नाम बदलकर 'महान समाजवादी जनवादी लिबियाई अरब जम्हूरिया' रख दिया गया।
लिबिया राज्य उत्तर में भूमध्य सागर से, दक्षिण में चैड प्रजातंत्र एवं नाइजर प्रजातंत्र से, पश्चिम में ट्युनिज़िया एवं अजलीरिया से तथा पूर्व में संयुक्त अरब गणराज्य एवं सूडान से घिरा हुआ है। इस संघ राज्य का संपूर्ण क्षेत्रफल १७,५९,५०० वर्ग किमी. है।भूमध्य सागर एवं रेगिस्तान के प्रभाव के कारण मौसमी परिवर्तन हुआ करते हैं। ग्रीष्म ऋतु में ट्रिपोलिटैनिया के समुद्री किनारे का ताप ४१ डिग्री सें. से ४६ डिग्री सें. के मध्य रहता है। सुदूर दक्षिण में ताप्त अपेक्षाकृत ऊँचा रहता है। उत्तरी सिरेनेइका का ताप २७ डिग्री सें. से लेकर ३२ डिग्री सें. के मध्य रहता है। टोब्रुक (Tobruk) का जनवरी का औसत ताप १३ डिग्री सें. तथा जुलाई और औसत ताप २६ डिग्री सें. रहता है। भिन्न भिन्न क्षेत्रों में वर्षा का औसत भिन्न भिन्न है। ट्रिपोलिटैनिया तथा सिरेनेइका के जाबाल क्षेत्र में वार्षिक वर्षा का औसत १५ से २० इंच तक है। अन्य क्षेत्रों में आठ इंच से कम वर्षा होती है। वर्षा प्राय: अल्पकालीन शीत ऋतु में होती है और इसके कारण बाढ़ आ जाती है।यहाँ अनेक प्रकार के आवर्धित फल के पेड़, छुहारा, सदाबहार वृक्ष तथा मस्तगी (mastic) के वृक्ष हैं। सुदूर उत्तर में बकरियाँ तथा मवेशी पाले जाते हैं। दक्षिण में भेड़ों और ऊटों की संख्या अधिक है। चमड़ा कमाने, जूते, साबुन, जैतून का तले निकालने तथा तेल के शोधन करने के कारखाने हैं। यहाँ सन् १९६३ में एक सीमेंट फैक्टरी की स्थापना की गई है। जौ और गेहूँ की खेती होती है।यहाँ पेट्रोलियम के अतिरिक्त फ़ॉस्फ़ेट, मैंगनीज़, मैग्नीशियम तथा पोटैशियम मिलते हैं। खानेवाला समुद्री नमक यहाँ का प्रमुख खनिज है।ट्रिपोली तथा बेंगाज़ि यहाँ की संयुक्त राजधानियाँ हैं। अप्रैल, १९६३ ई. में संविधान का संशोधन हुआ, जिसके अनुसार स्त्रियों को मताधिकार दिया गया और संघीय शासनव्यवस्था के स्थान पर केंद्रीय शासनव्यवस्था लागू की गई। इस नई व्यवस्था की दस इकाइयाँ हैं, जिनके प्रधान अधिकारी 'मुहाफिद' कहलाते हैं।सेबहा से ट्रिपोली तक तट के साथ साथ तथा देश के भीतरी भाग में अच्छी सड़कें हैं। यहाँ पर्याप्त संख्या में हल्की रेल लाइनें हैं। ट्रिपोली, बेंगाज़ि तथा टाब्रुक बंदरगाह है। इद्रिस तथा बेनिना यहाँ के अंतरराष्ट्रीय हवाई अड्डे हैं।